2 axis,4 axis and 5 axis working.What machine is 5 axis cnc foam cutting machine?
We always talk about cnc foam cutting machine with 2 axis,4 axis or 5 axis working,what is their difference? Where are the axis ?Let's clear the issue in the article.

The machines we talk about is hot wire cnc foam cutting machine,some with single wire and some with multiple wires.Their applications are all for expanded polystyrene foam cutting.We can see the machine difference with the machine outlook and wire motion.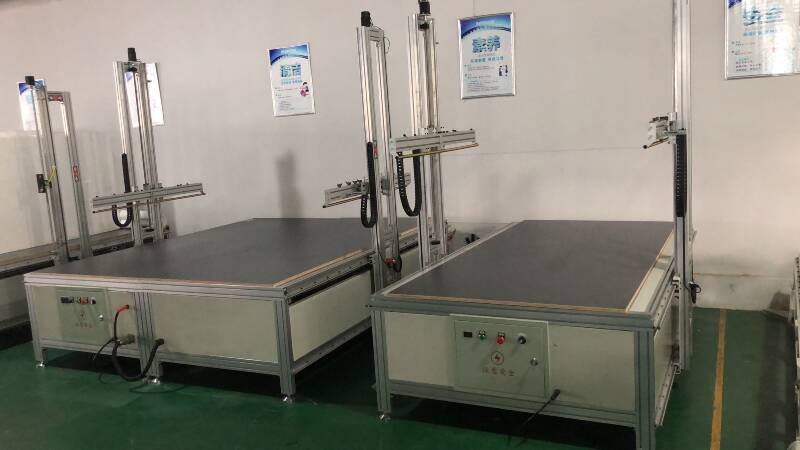 As we can see from picture that 2 axis cnc foam cutting machine is with horizontal wire tools for hanging several hot wires which enable the machine cut several models at same time.It increases cutting capacity.Whilesas,4 axis and 5 axis cnc foam cutting machine are without horizontal cutting tools,normally,they are with single cutting wire.As we can see from below picture,turntable is installed in the working table,there is no turntable for 4 axis machine
CNC foam cutting machine relies on the hot wire motion to cut the eps foam.Machine design and software are aiming at motioning the hot wires to work with.For one piece of wire,there are two ends.Each end work at some position,speed and direction.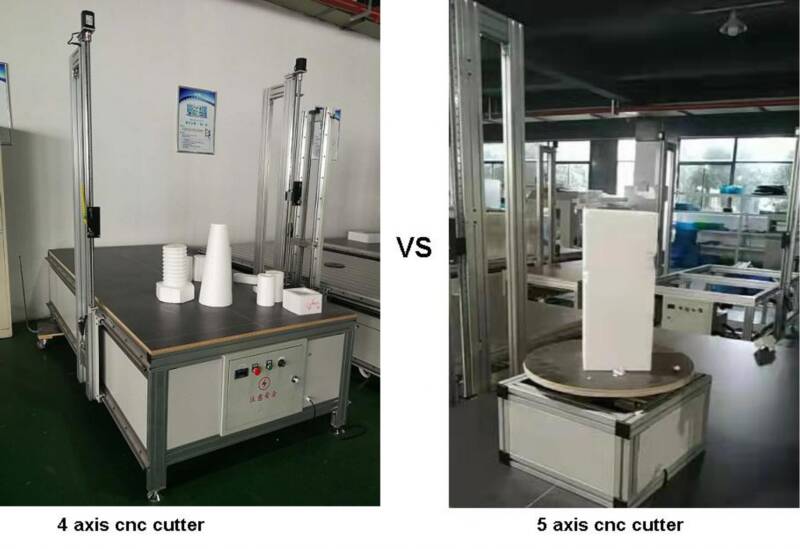 A 2 axis cnc foam cutting machine motions ends of multiwires and its tooling at same position,same speed,same direction for two dimensional (2D) cutting.4 axis machine and 5 axis machine motions two ends of single wire at different position,different speed,different directions,so,not just 2D cutting,but also 3D and 4D cutting models are applicated.
5 axis cnc foam cutting machine
is with turntable which can be rotating when wire motions.And all the 5 axis are independently controlled.
Welcome to contact us for info if you still having questions about the machine.