Gallery of eps down cutter from China
The market need eps down cutter which is multiple hot wires mounted.The hot wires will be horizontal and multiple.It moves up and down to work and it can cut the eps foam block into several sections.The movement is controlled by PLC cabinet.it is optional that we install the horizontal frame which is mounted with hot wires to cut vertically and horizontally.The machine can be customised.
eps down cutting machine can cut the eps insulation block for different sections and work on trimmings on two ends,The horizontal wires move up and down.we have application of cutting size from 2m to 8m.just contact for more info.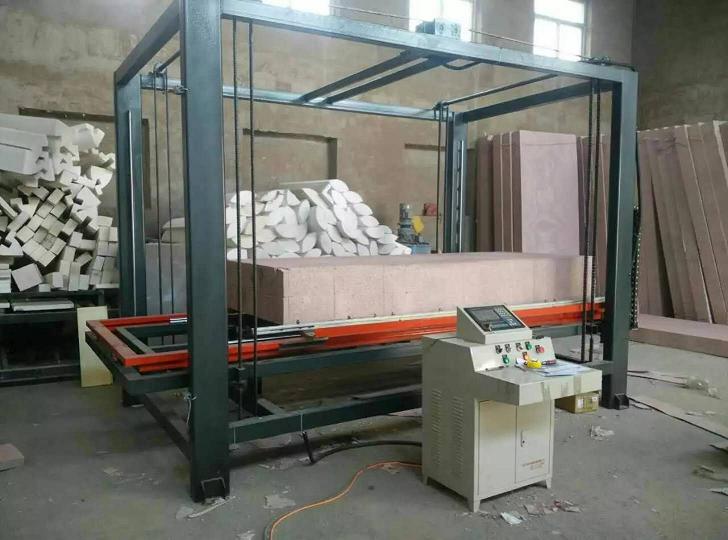 We have more models of multiwire eps cutter on our web,there is industrial and small models for your options,pls see the product catalogue.